Landscaping Red Deer
Services- Affordable
We are a full-service landscaping Red Deer based company offering landscaping services and one of the leading businesses for all of Red Deer & Central Alberta. We are known for our progressive and innovational ideas in landscaping services which we provide to our clients. We are that landscape company you can fully trust.
From our inception, we had maintained a high standard from when the first flowers were planted, and the first lawn was cut, it was done right and we placed customer service at the forefront of everything we did. We have established a good record and a benchmark for quality and customer service. Our corporate values to this day emphasize trust.
Top Reasons For Our Landscaping Red Deer Services​
We are focused on creating trust and beneficial partnerships with our clients; while we work collaboratively to deliver high-value results.
We value our reputation, and we are eager for customer loyalty. When serving our clients, we pay attention to the smallest detail. We take great pride in our strong roots and our core values.
You don't have to settle for less. We offer comprehensive landscape services that will stand the test of time and transform your environment into a place to be. Our landscaping services are available to a private residence, companies, government, corporations, and other bodies. We can maintain your trees, plants, tree beds, flowers, lawn, as well as fertilize and maintain your grass to make it look its best. We perform complete lawn care service and other special services as you require. Call Us at 587-802-0936.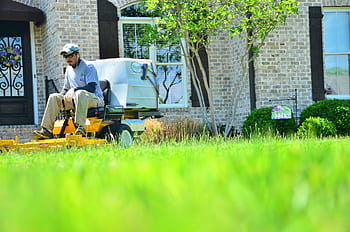 MEET OUR EXPERT STAFF
We strive to employ the best staff in the area of landscaping and lawn care. Our staff have a comprehensive knowledge of plants, lawn products, tress, and maintenance strategies. We have Certified Applicators, Technicians, Horticulturists and Concrete Paver Installers as members of our staff.  They also have the required Landscape Services Contractors License and Irrigation License.
AFFORDABLE PRICES
We offer the best competitive prices in the industry. Our prices are not budget drilling, and we can work with you even if you are on a tight budget. We strive to satisfy your custom landscaping needs while charging budget-friendly prices for our high-quality landscaping services. Call Us at 587-802-0936.
Fully Licensed & Insured Red Deer Landscaping Services
We understand the needs of our clients, and we know they need a fully licensed and insured company to handle their landscaping projects. Our staff have the right certification and expertise to provide high-quality service. No matter your landscaping needs, we are duly insured and prepared to execute them without delay.
Lawn Care -Yard Work Red Deer Services Provided
Lawn Care
We provide extensive lawn care services that range from basic lawn cutting to a presentation model, initial set plan analysis, designs plans and sketching. If you have a sloppy land or a hilltop, we can help you plan and design your landscape to fit into the shape of your land. Every home can be beautified with a properly planned landscape design.
Our snow and ice removal service is one you can rely on to enable you to enjoy peace of mind with the assurance that your property is safe. Our responsive snow and ice storm contractors are ready to tackle your premises and remove heavy snow that poses threat to life and property.
Stonework is an art, handcrafted to the style of your lawn. Our landscaping Red Deer contractors can incorporate brick and stone works into your lawn to beautify your landscape and give it a unique look and appearance.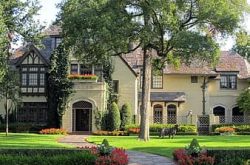 We are the leading residential landscaping company providing high-quality landscaping services for private homes. From design to installation and lawn care, we are readily available.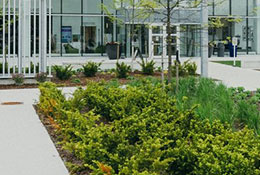 Our dedicated staff can attend to your commercial landscaping needs attentively and without delay. We can help you keep your business property in its best condition for a great expect for your customers when they come visit your premises.
Our landscape design services include from the very start to the very end. Regardless of the size of project being resdidential or commercial we have the right experienced team to tackle the job and have your property looking beautiful
If you want your lawn to look its best always, a thorough and regular yard work is essential. If you can not afford to clean your lawn yourself due to your busy schedule, we can help you with our year round maintenance yard work services.
We work with reputable and well-known landscape contractors to construct landscaping of any size for private homes and commercial properties.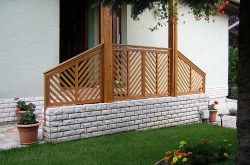 Pour landscaping services entails the creation of beautifully constructed path and patios made of blocks, natural stone or bricks and designed to satisfy the rich taste of our clients.
Retaining walls are an excellent option if you want to create a dramatic landscape design for your home. We have the needed expertise and experience in designing and installing retaining walls. We understand the different phases of landscaping, and the best approach to use to ensure the clients are satisfied with the end result.
We provide quality sod installation and planting services. We can provide care for sick and damaged plantings and trees on sidewalks. We also can remove any plantings or trees that are too close to your building. You can rely on us for the proper maintenance of your spacing, plants location and suitability.
We can distinguish your landscape from the others in your neighborhood by incorporating a water feature or a water garden into it. This can be uniquely designed according to your custom needs. Water features can greatly highlight your yard.
Do you need a reliable company to handle your home interiors and other woodwork? We want to be your primary source for quality service because we craft the best woodworking landscaping ideas from the finest materials while using innovative technology.
We offer residential and commercial irrigation system services that will help you save you a lot of money and water that would have been wasted in an unproductive irrigation process. We apply eco-friendly irrigation techniques that help you save on costs, beautify your lawn and conserve water at the sametime.
How prepared is your property to transit into the new season? If it's not, we can ensure it is in no time. Our crew of professional lawn care contractors will ensure the footprints of the fall season are completely wiped away from your entire landscape to usher in the summer season. End the year properly with our fall clean up services.
We will evaluate your soil and grass species to determine the right combination of fertilizer ingredients that is needed. Hire a professional landscaping company to deliver a high-quality lawn fertilizing service.
Our many services will give you peace of mind and the best value for your money. Get in touch with us today to see how we can help beautify your lawn whether it be at home or work!
Popular Local Red Deer Attractions: