Landscaping Penhold Services
Our Landscaping Penhold  services are is great demand these days. With most families having both the husband and wife working, kids and other family commitments who has time for their landscaping needs?   That is where we come in!
it is very important that you choose the right landscaping Penhold service provider that can help you improve and maintain your home or business exterior appearance. The aesthetic value of a nicely landscaped yard can add beauty to your residential home or commercial business. It is very important that the yard care contractor that you will be partnering with has the right equipment,  innovational ideas and friendly staff.  We are one of the best and well-known landscaping companies in town.
As mentioned above, Penhold Landscaping Services maintains the high standard that they have in planting flowers and other ornamental plants. Our company always make sure that everything we do is for the maximum satisfaction of our customer. The customer service that we offer always considers the customer first. Our company knows how to value each and every customer of ours that's why we always assure that we will provide top notch work. This can be shown in how we satisfy our customers and build their trust. A benchmark for good and high-quality service is one of the stepping stones of our company to create more innovative ideas when it comes to landscaping services.
Our company focuses on building the trust of every one of our customers. We create ideas with our customer and work collaboratively creating high quality results. Second, it is very important that our company has a good reputation. We always make sure that we will attend to the needs of our customers even down to the smallest of details. All services will be expertly completed  to maintain the pride of your residential home or commercial property.
Competitively Priced Landscaping Services Provided
Here are the Penhold Landscaping services that we offer to our valued Residential & Commercial clients:
Lawn care and spraying for weeds is one of our most popular services that our company offers.  We use pet friendly chemicals to allow your lawn to be weed free year around. By applying the proper fertilizer and weed conteol your lawn should be green and lush through spring, summer and fall.
Landscape design services include all services from design to conception. The size of the landscape is not a problem. Our expertly trained staff will provide you expert services whether it is a residential or commercial propery. We are well experienced in making your property  beautiful.
Need a spring clean up after the snow has disappeared? Penhold landscaping services has got you covered year around. If you are having trouble raking the leaves, aerating and fertilizing then give us a call and we will take care of it for you hassle free! 
We are the leading residential landscaping company providing high-quality landscaping services for private homes. From design to installation and lawn care, we are readily available.
Sod installation, as well as planting services, will be provided with high quality. If you are having some new sod laid or have trouble with your trees or plants that have died or become  damaged then Penhold landscaping is here for you.
Removing snow from your sidewalks, driveway or parking lot is not always that easy. Nor is it that fun to go out into the bitter cold. Penhold landscaping is here to help. We will take care removing snow and ice for your home or business.  With professional tools, snow throwers, and bobcats we can get the job done right and quickly.
In terms of residential landscaping services, Penhold Landscaping is the leading company. We have built a lot of beautiful and jaw-dropping landscapes for many private residential homes. You will be amazed at how we handle your homes services from installation to maintenance.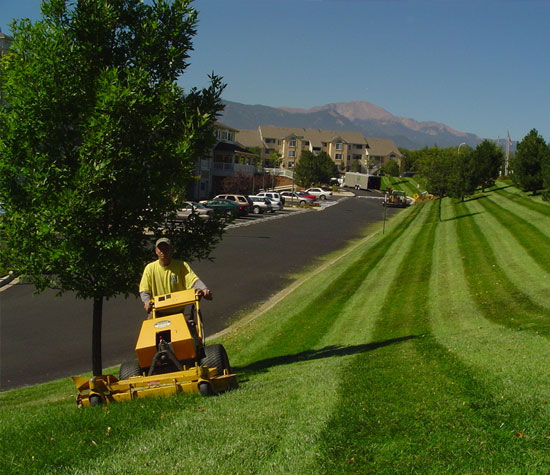 We have the most dedicated staff that will help you with your commercial  landscaping needs. If you want to add to or maintain your current landscaping we are the right team for the job. We have professional equipment to handle the largest of jobs to help attract customers to your establishment.  While at the sametime keeping them safe.
Fertilizer & Weed Control
Our company makes use of only the best  fertilizer that will help your grass and plants bloom into a healthy and beautiful yard. We also offer weed control to keep your yard green and lush year around.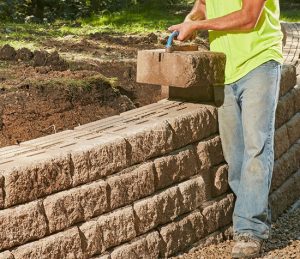 Having art in a landscape adds a significant taste to your location. Stone works are perfectly done by our expertly trained staff which is being handcrafted. Stones create a unique appearance in the landscape that's why our contractors always incorporate every landscape with beautiful stone work.
Mission Of Our Company 
The mission of our company is to help our customers improve and protect their property in the way of providing professional landscape installation, design and maintenance. Our company makes use of environmental practices. We also offer our services at competitive rates. 
Vision Of Our Company
The vision of our company is to expand and grow the services that we currently offer. The best service will be reached with us using the latest technology and trend in landscaping. The equipment must be of top quality and high standards. 
Team Penhold Landscaping Services
Our team is composed of well-trained landscaping professionals who love their work and job. We have a vast experience in all fields of this work. Our company makes sure that we only hire the best most friendly professionals that will deal with our customers concerns or issues and provide the best service that they deserve. Building the trust of our customers is very important to us. We always work as a team in order to provide a good and high quality service. Do you want cost effective high-quality landscaping services? Are you looking for landscaping services near me? Then do not hesitate to contact our office today!
Return to Landscaping Red Deer